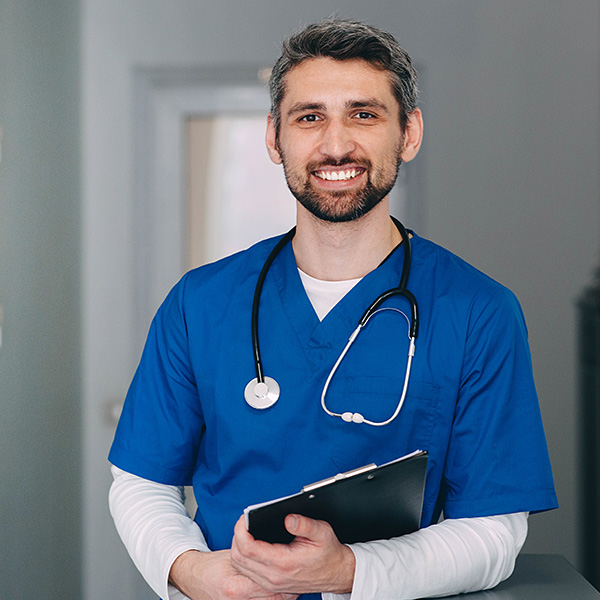 Healthcare
Simplify administrative management of your temporary healthcare staff
A shortage of healthcare professionals is a major concern. To cope, you are likely to regularly call upon temporary resources in the form of casual workers or fixed-term contracts. Signature of employment contracts, dissemination of documents essential for performance of the assignment, transmission of payslips, archiving of documents, etc. Administrative management of these short-term contracts can quickly become a real headache. Coffreo specialises in the digitisation of relations with temporary workers and offers solutions to automate all of these stages, saving you precious time. Join the many leading players in the healthcare sector who already place their trust in us!
---
Benefits

Make your life easier
Automation of low added value tasks to save up to one day a week for your HR managers.

Accelerate integration
Electronic signature of contracts and automatic dissemination of documents related to assignments.

Peace of mind
Coffreo guarantees the security and confidentiality of your data and provides 24/7 support for your employees.

Build talent loyalty
Make their lives easier and offer them a durable solution that will accompany them throughout their careers.
---
"I've been using Coffreo for 2 years. It's so practical having all my assignment documents in a single tool. I can keep my history and refer to it whenever I want."