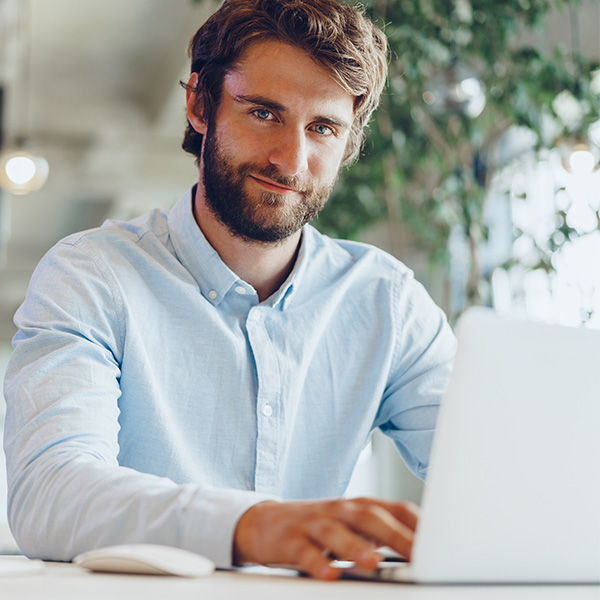 Digital vault: archive HR documents securely
When managing human resources, numerous documents need to be shared with employees on a daily basis: contracts, payslips, various certificates, work permits, etc. Going paperless is the first step in optimising their processing. But you also need to be able to archive documents and guarantee that you and your employees can access them independently, at any time and in the long term. Each party must be able to directly access their copy for as long as they need, without having to depend on anyone else. Setting up a Coffreo digital vault lets you meet these needs.
---
Benefits

Simple
Automatic collection and distribution, the joy of going paperless.

Secure
Each party has their own vault which they can access independently. Archiving is redundant on two secure, remote sites.

Durable
Data retention guaranteed in the long term.

Local
All data is hosted in data centres located in Europe.
---
"Over the past year, I've received 270 documents from my employment agency. If I had to physically archive all that, there would be a huge amount of paper, and if I had to save it all to a hard drive, there would always be a risk of data loss. With Coffreo, I can relax knowing that everything is archived securely."
---
Main Features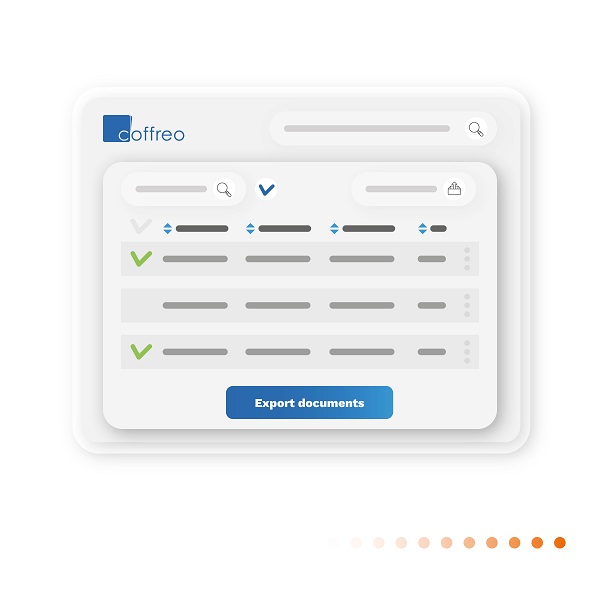 Manage and locate all your documents easily
All of your documents are centralised in a single location. An advanced search engine and a simple, intuitive interface let you quickly find what you are looking for. No more cabinets bursting with paperwork where you can never find what you're looking for!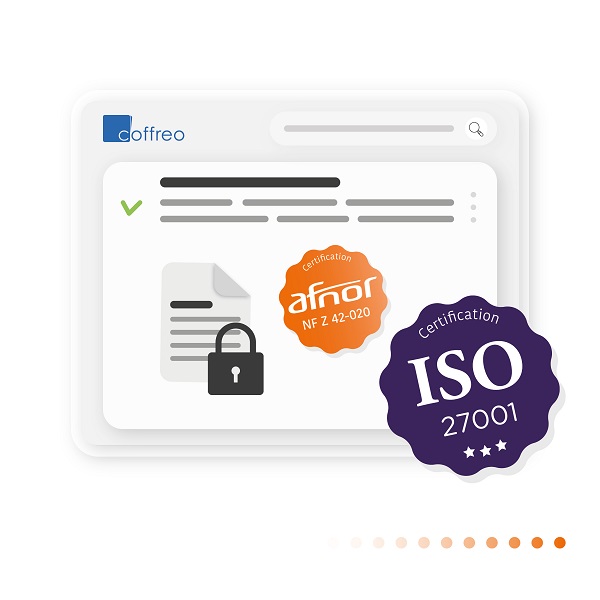 Enjoy the highest security standards
Our digital vault solution complies with standard NF Z42-020 and the GDPR. Our information security management system is ISO/IEC 27001 certified.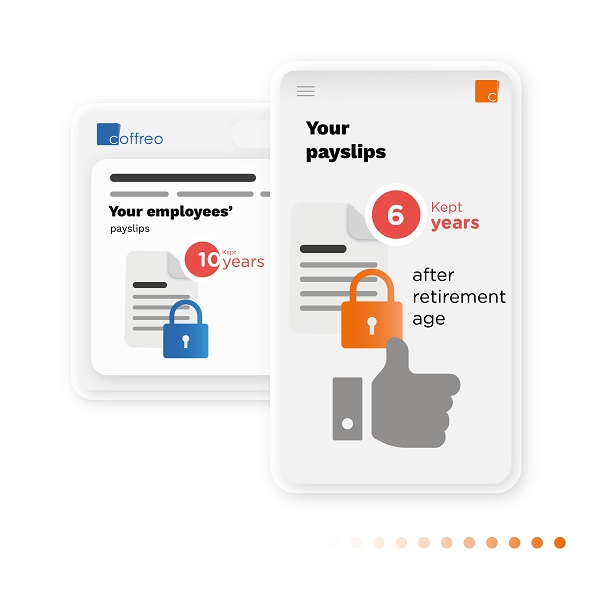 Peace of mind for you and your employees
Retention of your documents is guaranteed for 10 years in your employer vault. For your employees, storage is guaranteed for 6 years after retirement age. Even if they no longer work for you, they will not need to contact you.