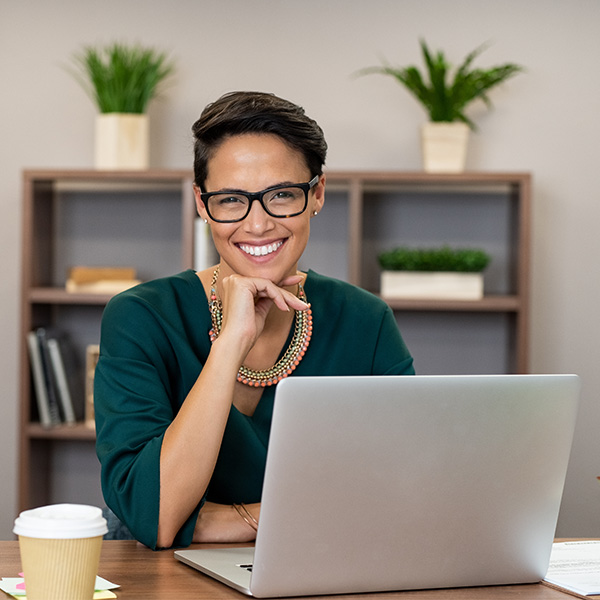 Efficiently collect timesheets
For employment agencies, managing timesheets is essential for billing the user company and paying the temp. But collecting information can be a long, laborious process, and human error is always a possibility. The Coffreo solution makes it easy for user companies to enter times, automates the transfer of time information to the payroll software and triggers reminders if timesheets are not sent on time.
---
Benefits

Accelerate timesheet collection
The simplicity of the solution and the automated reminders make it quick and easy to record hours worked.

Reduce errors
Automatic integration with your ERP to eliminate manual duplication that can generate errors.

Make your life easier
No more month-end stress. Timesheets are received in good time to guarantee that payslips and invoices are sent.
---
"The Timesheets service has helped us become more efficient in gathering information (fewer telephone reminders, fewer errors). The feedback has been great and everyone loves how easy it is to use."
---
Main features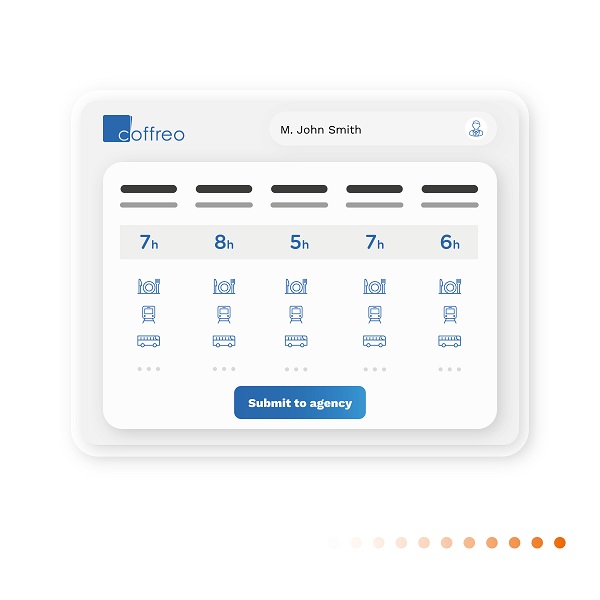 Easier entry for your clients
Agency clients have a simple, intuitive interface in their Coffreo account that provides all the necessary information: hours worked, meals, transport, absences, etc. No more paper or email forms to fill out! If the information is not sent on schedule, reminders are automatically triggered without your input.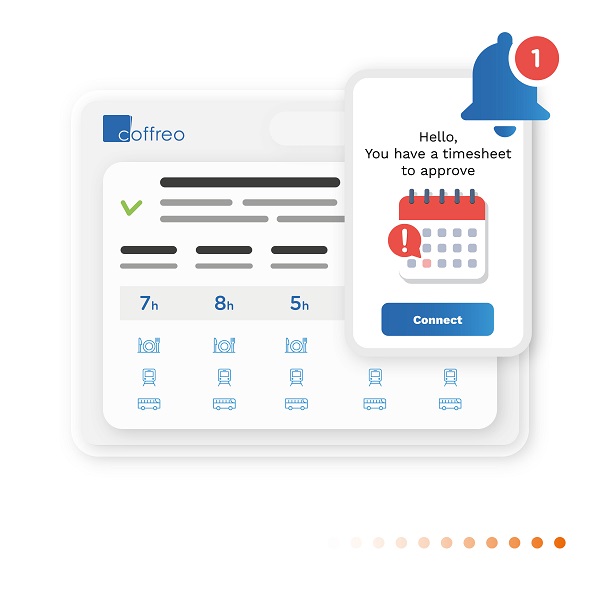 Easily sign off timesheets
You receive a notification as soon as a timesheet is sent so that you can check it. You can then view it, confirm it or reject it in a few clicks. A validation can also be withdrawn later.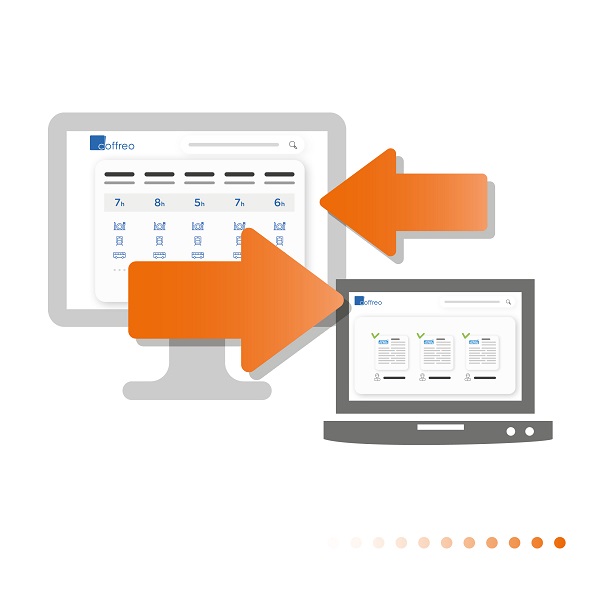 Simplify transmission to your ERP or payroll software
Thanks to our connections with the solutions of the main market players, information is automatically fed into your ERP to guarantee on-time pay and billing. Timesheets can also be exported to incorporate them into payroll software.