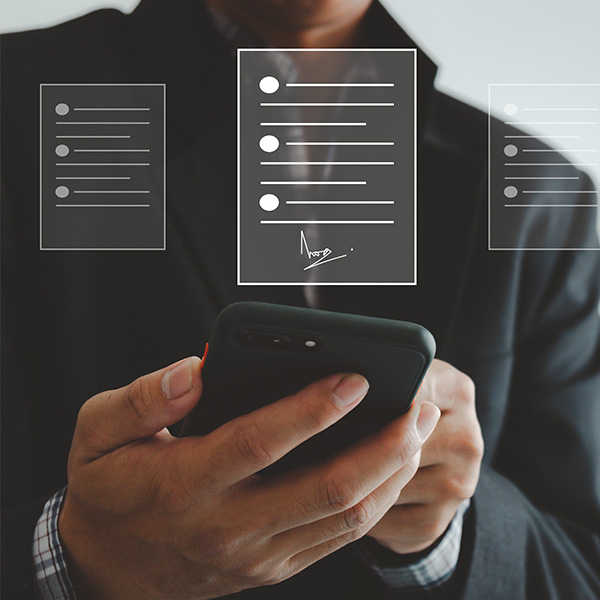 Electronic signature of employment and assignment contracts
When temporary personnel are needed, it isn't uncommon to have to fill a position in just a few hours. You therefore need, not only to identify the right profile quickly, but also to formalise the recruitment by signing an employment or assignment contract with an extremely short turnaround. Electronic signature is the key to this as it guarantees the identity of the signatories and the integrity of the documents. But signature is only part of the contract process. With Coffreo, electronic signature is part of a broader workflow that includes automated reminders to maximise the chances of getting a signature quickly and lifelong archiving for the employee.
---
Benefits

Accelerate integration
Signature of contracts in a few minutes through a fully automated and paperless process.

Increase your contract signature rate
A signature rate above 93% in agencies that use Coffreo.

Go paperless
No more laborious, time-consuming, error-prone paper processes that restrict you in terms of coordination and archiving.

Make tracking easier
No more chasing up by telephone, Coffreo automates the reminder process for you.
---
"Coffreo can handle large volumes of contractual documents and understands our business needs. With Coffreo, we safeguard our contractual interactions and save time."
"I've got a main job during the week and I do temping work on Saturdays. I have an assignment contract to sign every week. The agency confirms my availability by SMS, then sends me the contract in Coffreo for me to sign on my smartphone. It only takes a couple of minutes, it's really easy."
---
Main features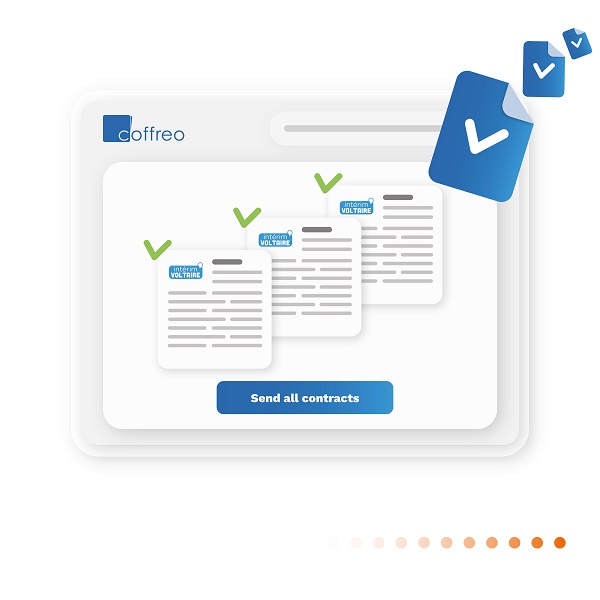 Easily manage large volumes of contracts
The contracts you create in your ERP or HRIS are automatically signed for you and deposited in the recipient's Coffreo vault so that they can sign them in turn. Automatic synchronisation guarantees that the information is always up to date in both systems. Documents can also be mass uploaded, considerably reducing your administrative workload and speeding up processing.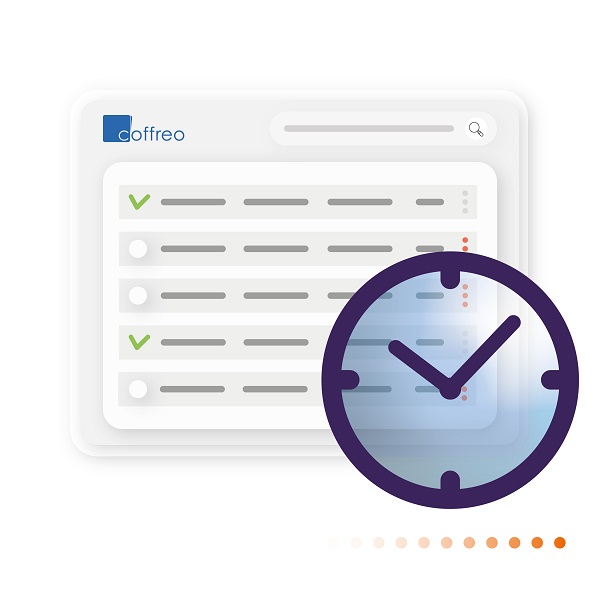 Coordinate activity in real time
Your dashboard shows the status of each contract: sent, read, signed, etc. If it is not signed, automatic reminders are issued.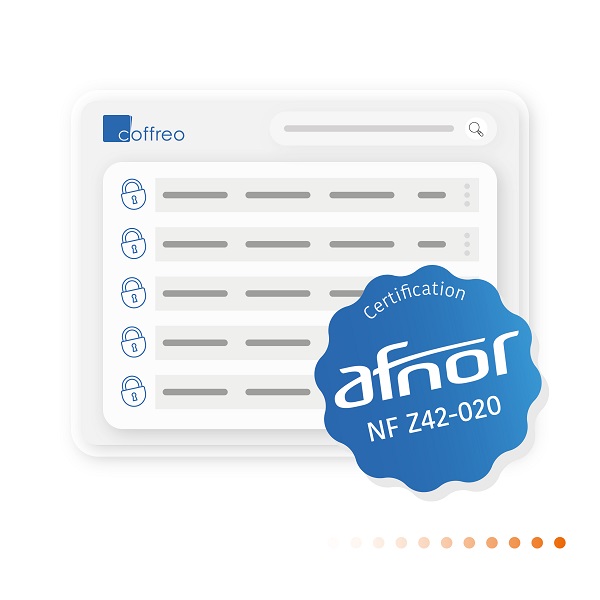 Make contract archiving simpler and more secure
No more cabinets bursting with contracts! All your contracts are kept centrally in a digital vault that complies with standard NF Z42-020, giving you every guarantee in terms of security. Your employees also have their own vault entirely independent of yours.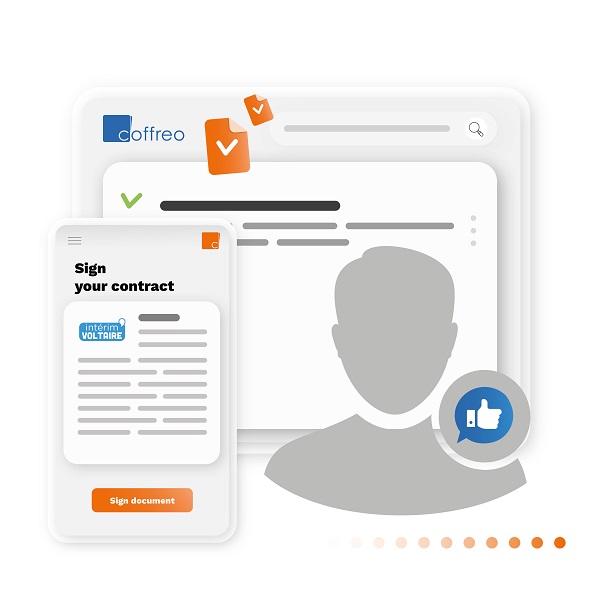 Make life easier for your employees
Your employees no longer need to come in to sign a contract or print it and send it back to you. They can sign it in just one click, wherever they are, from a computer or their smartphone. Automatic reminders also mean they don't forget to sign and guarantee maximum signature rate.