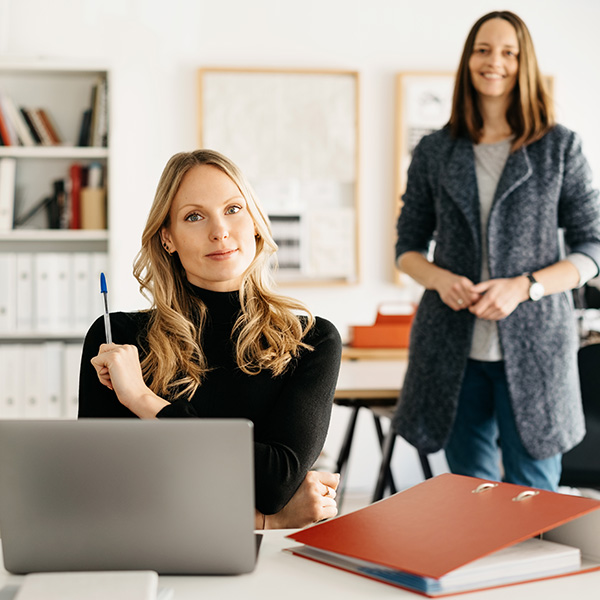 Coffreo: the platform for interacting with your employment agency
Has an employment agency you use to recruit temporary staff chosen Coffreo? Have they invited you to use it? Congratulations! You are now a member of a community of more than 40,000 companies connected to our platform and can enjoy all our services and benefits. Signature of assignment contracts, transmission of activity reports, receipt of invoices, archiving of documents… Everything is paperless.
---
Benefits

Quick
No more paper documents. Exchanges are all electronic and are completed in just a few clicks.

Easy
An intuitive signature and archiving journey, tools available on smartphone and computer.

Secure
Archiving with probative value. Data security and confidentiality guaranteed in accordance with the GDPR and our ISO 27001 certification.

Durable
Conservation des données garantie pendRetention of data guaranteed for 10 years.
---
Main Features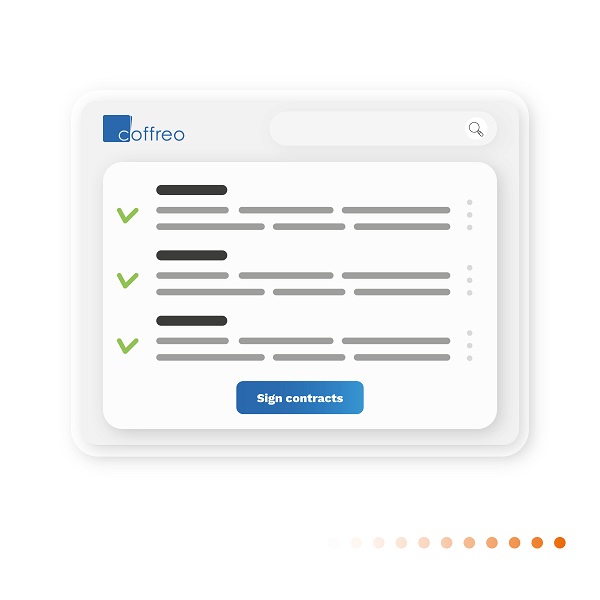 Sign your assignment contracts effortlessly
You are notified by email when your contracts are in your Coffreo account. You can then read them and sign them in no time at all. The employment agency is immediately notified. No more printing, just a few clicks!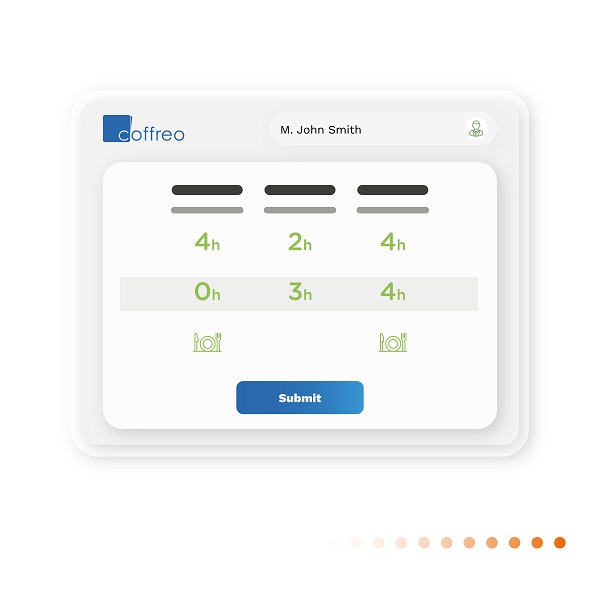 Easily submit your timesheets
Your timesheets can be entered directly in your Coffreo account and are sent to the agency when you decide. No more laborious emailing of documents. You and your agency can view the status of timesheets at any time. Everything is clear for everyone!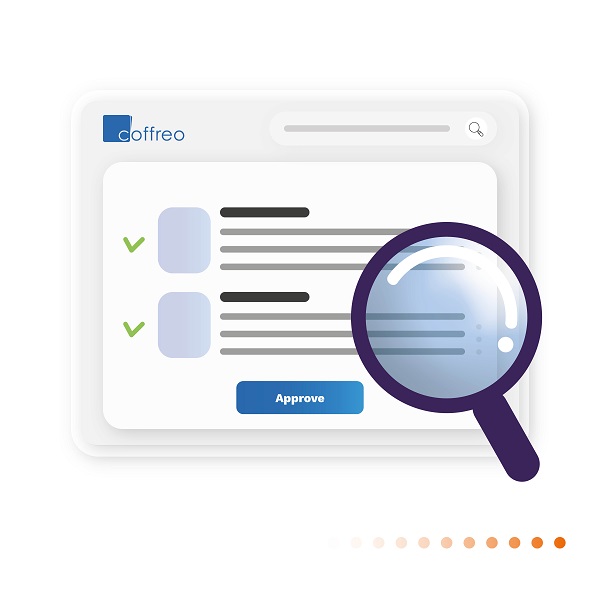 Easily track and sign off your invoices
You receive the invoices from your agency in your Coffreo account and can approve or reject them easily, without going back and forth over the phone.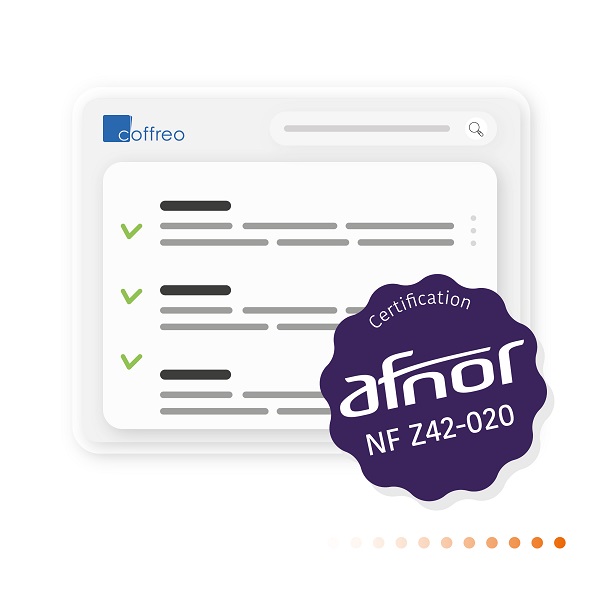 Enjoy secure, durable archiving
All of the documents exchanged remain accessible in your secure vault regardless of how your relationship with the agency develops. Coffreo guarantees that your documents will be kept for 10 years.